Fruitcake Toss Day (January 3)
Check out the weird holiday Fruitcake Toss Day on January 3. Learn the history of Fruitcake Toss Day, as well as get ideas on how to celebrate.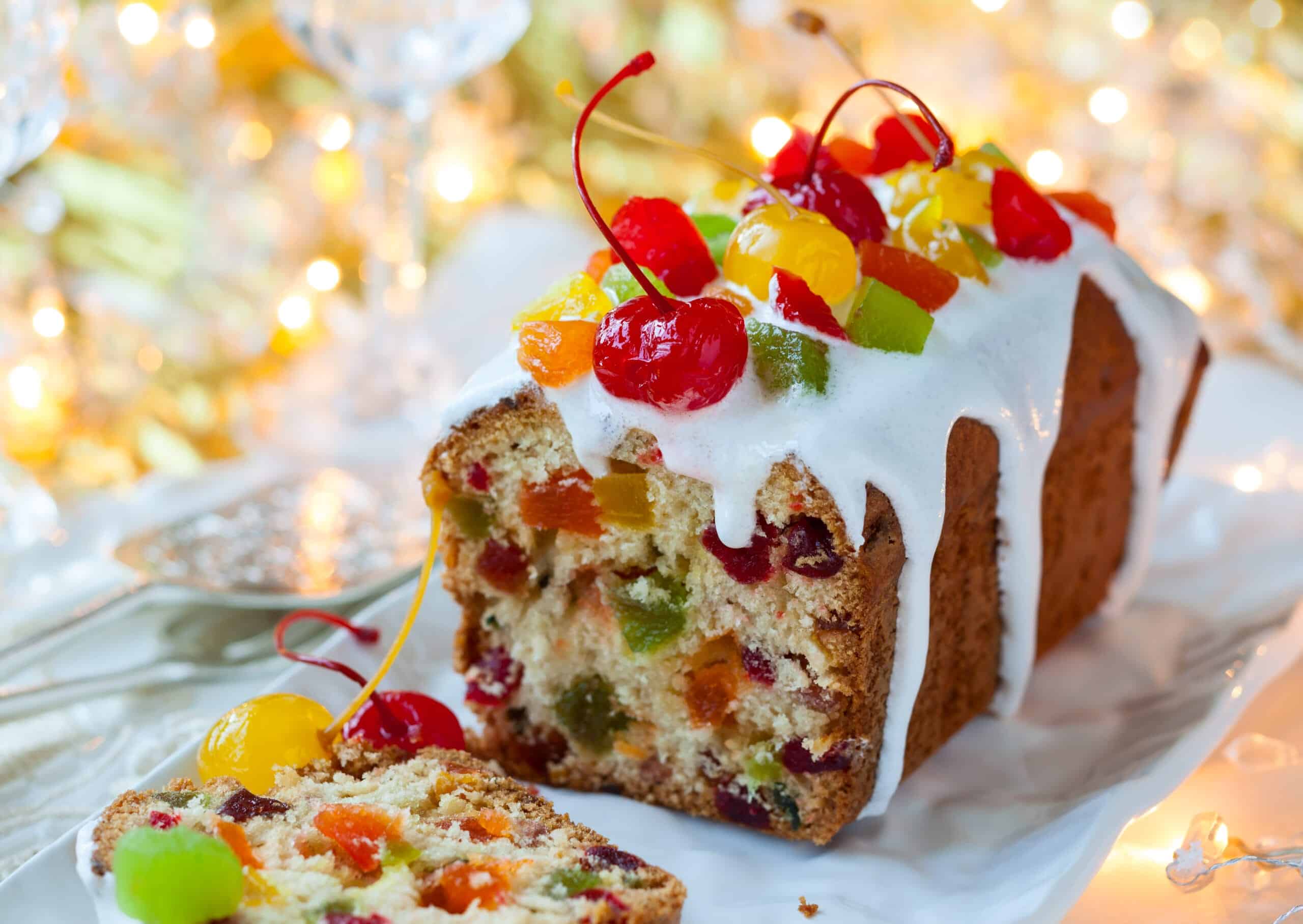 One weird holiday on January 3 is Fruitcake Toss Day. Check out the other weird January holidays!
When did Fruitcake Toss Day first begin?
Fruitcake is a tradition holiday dessert gift that people tend to hate receiving. It's become a culture thing to make fun of fruitcakes that are given as gifts. Some people may even gift you a fruitcake purchased on Amazon.
The earliest known fruitcake recipe from ancient Rome lists pomegranate seeds, pine nuts, and raisins that were then mixed with barley. In the Middle Ages, honey, spices, and preserved fruits were added. Fruit cakes soon became popular all over Europe, and in the 1600s began to have sugar added, making them a cheap and sweet gift.
The idea of a holiday where people throw out their leftover fruitcakes from the holidays is kind of a strange one. It's believed to have first been celebrated in Manitou Springs, Colorado in 1996.
The Great Fruitcake Toss was the brainchild of an events subcommittee from the Manitou Springs Chamber of Commerce back in 1996. The subcommittee thought locals might be interested in gathering at the park after the holidays to chuck their unwanted fruitcake gifts from the figurative ol' Aunt Karens. The idea was that those cakes were bound to lay about the house until the holidays came around again— probably to be passed on to another unwanting recipient. So, The Great Fruitcake Toss was born! It's been an annual sporting event ever since!
Since then, every year, a hundreds of people gather in that small town to toss fruitcakes in The Great Fruitcake Toss. They host competitions for distance, accuracy, and even balance! During the competition, fruitcakes are thrown, hurled, catapulted and cannoned into the air using a range of inventive devices. One year, someone even used an exercise-bike-powered cannon!
All of the leftover fruitcakes (provided by the festival, not ones you bring from home) are taken to SunMountain so they can be fed to their pig, Jezebel.
Ideas for Fruitcake Toss Day
Along with throwing out the rock-hard fruitcake that some gifted you for the holidays, you should celebrate Fruitcake Toss Day by also baking a delicious fruitcake that you'll actually eat!
Here is a list of fruitcake recipes for you to enjoy.
Pin It!
Share this post about the strange holiday tossing out your fruitcake on Pinterest!