National Rubber Ducky Day (January 13)
Check out the weird holiday National Rubber Ducky Day on Jan. 13. Learn the history of rubber ducks, and get ideas on how to celebrate.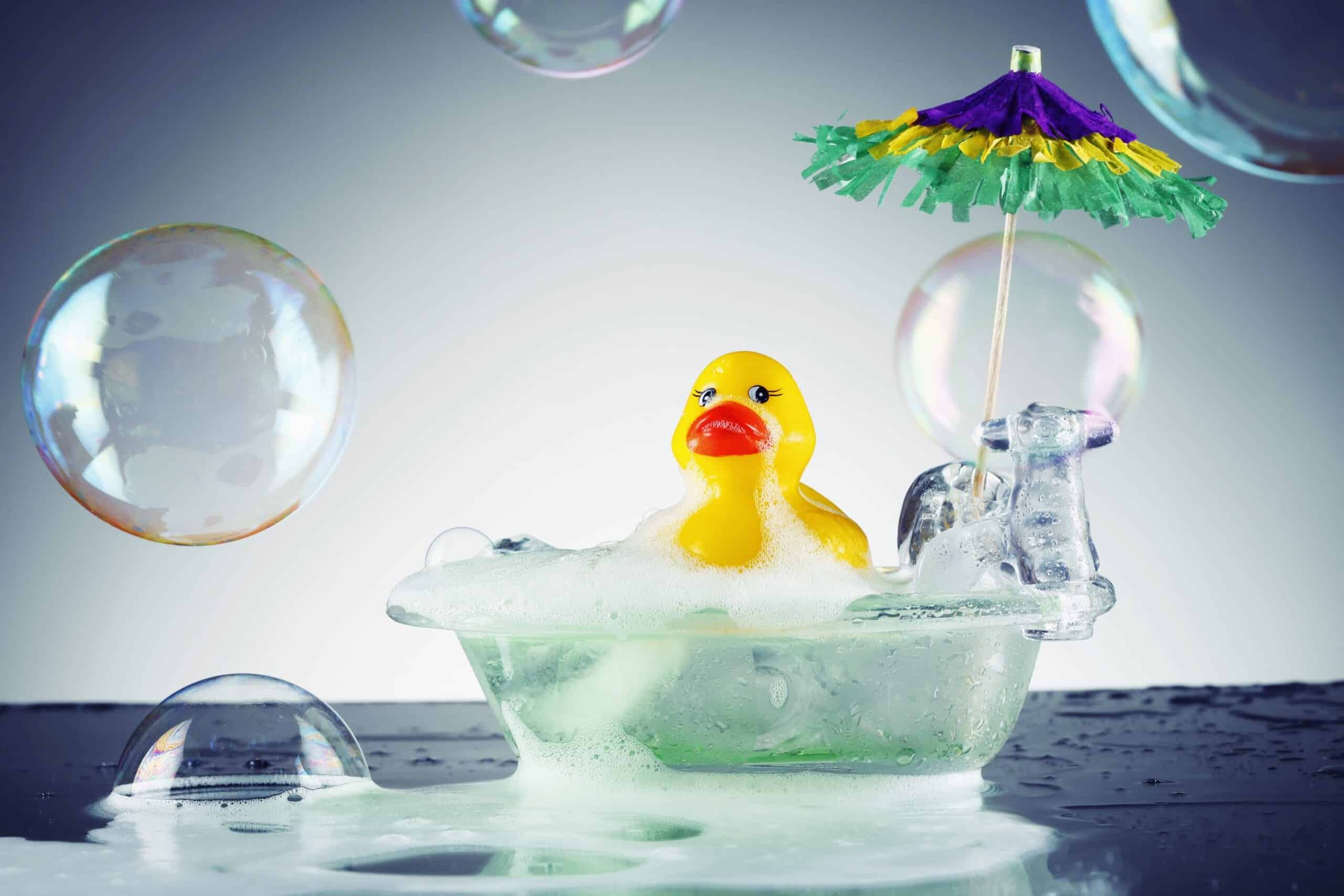 One weird holiday on January 13 is National Rubber Ducky Day. Check out the other weird January holidays!
History of National Rubber Ducky Day
In 1973, a Sesame Street calendar declared that Ernie's Rubber Ducky's birthday is January 13th – hence the reason it's National Rubber Ducky Day across the country!
Ernie first sang his rubber ducky song on Sesame Street back in 1970. That year, the song reached #16 on the Top 100 Chart!
Sesame Street spells it Rubber Duckie, but in all reality, rubber duckies have been around since 1880. They were made of solid rubber (Using Goodyear's method for making rubber into a malleable material) and didn't float. In WWI and WWII, rubber becamse expensive, so they were made of plastic and vinyl.
Landon Smart Lawrence was the first to patent a design in 1928. He was the first to put a weight in the toy so it would stay upright. The rubber ducky was inducted into the Toy Hall of Fame in 2013.
In 1992, a cargo boat in Washington hit a storm, and 28,000 rubber duckies went overboard. Although they were attempted to be cleaned up, many went north to the Arctic and got trapped in the ice. Over time, they thaw and get released into the Atlantic Ocean. There are still thousands out there, showing up on beaches and shorelines all over the world.
According to the British tabloid, The Sun, Queen Elizabeth II had a rubber duckie in her bathroom that wore an inflatable crown. This caused sales of rubber duckies in 2001 in Britain to skyrocket.
The biggest rubber ducky in the world was created by the Dutch artist Florentijn Hofman. In 2007, he made a rubber duckie that was 105 feet x 66 feet x 54 feet!! It weighed over 1,300 pounds (600 kg)!
The world's largest inflatable rubber ducky is known as Mama Duck. She is six stories tall and weighs over 30,000 pounds! The largest rubber ducky collection, according to the Guiness Book of World Records, is owned by Charlotte Lee in America, with the grand total of 5,631 rubber duckies in 2011!
The largest and most famous rubber ducky race is the Halifax Duck Derby, which involves 10,000 rubber duckies! If you win the race, you take home $1,000,000 CAD! Othe reaces include the Stockbridge Duck Race in Edinburgh (Scotland), as well as Australia's Great Brisbane Duck Race.
Ideas for National Rubber Ducky Day
Other than taking a bubble bath and playing with your rubber duckie, here are some fun ways to celebrate.
Pin it!
Share this post about Rubber Ducks on Pinterest!